PRESS FORGE QUALITY POLICY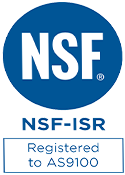 Make good parts and ship them on time.
Our Quality Policy is straightforward, understood by all of us, and what we work toward every day. Press Forge has maintained ISO registration since 1998, and is currently ISO / AS Certified. Press Forge certifications assures all our products meet high quality standards.
---